Dedicated

Server

We offer best unmanaged Dedicated Servers in 2 different continents with unbeatable price, available with Linux or Windows operating systems. We offer single processor and dual processor dedicated servers. GreenServer can build ANYTHING you need from a single server or a whole cabinet! Please CONTACT US to discuss!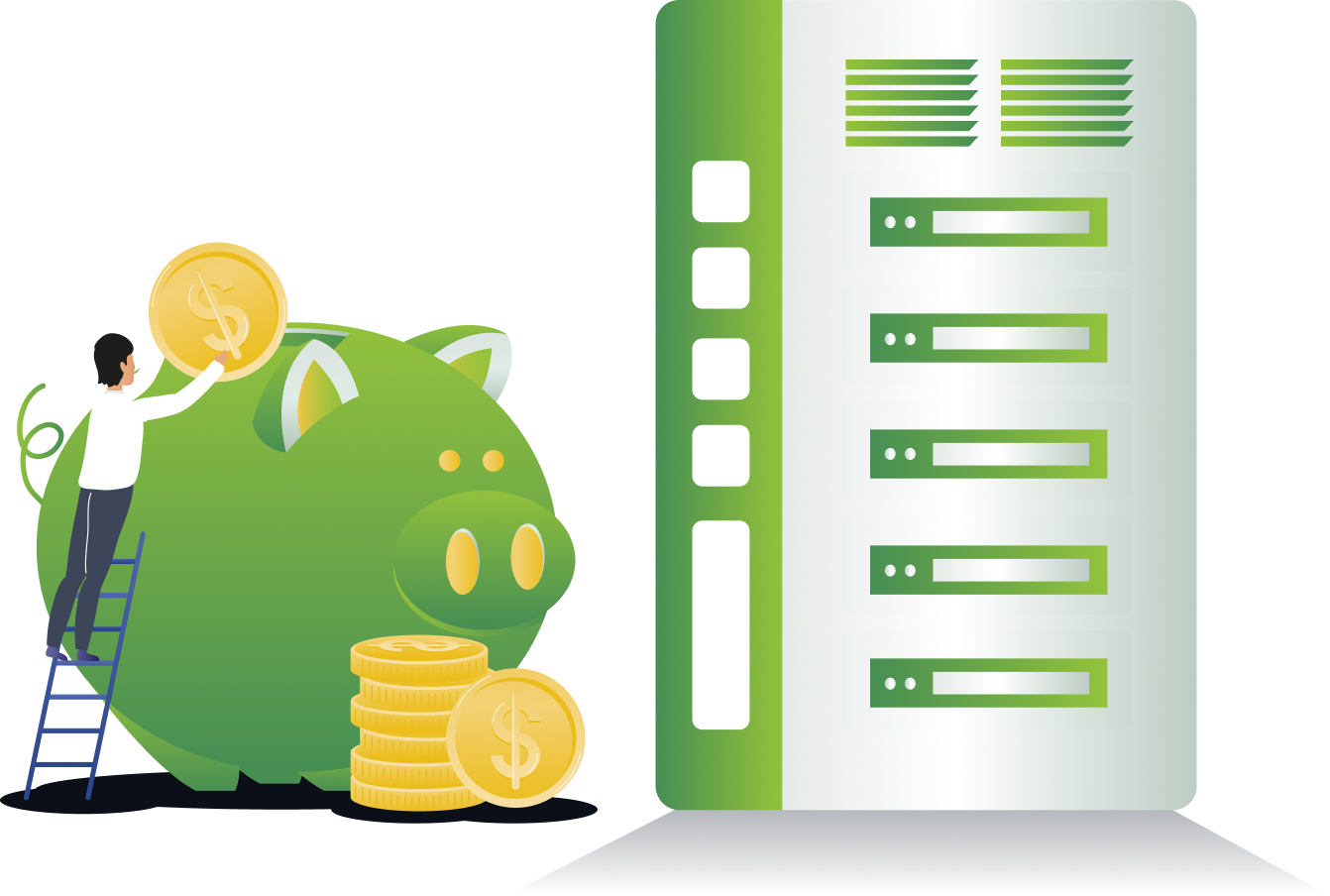 TECHNICAL SUPPORT
24/7/365
TECHNICAL SUPPORT
24/7/365
TECHNICAL SUPPORT
24/7/365
TECHNICAL SUPPORT
24/7/365
Features
Enterprise hardware
We only use enterprise hardware from Supermicro, Dell, Intel, Samsung
10Gbps port
10Gbps Port solid network
Scalable
Our Dedicated Server are fully scalable, you can upgrade RAM/hard drives, etc
Full root access
You will have full control of your Dedicated Server via Remote Desktop Connection or SSH.
Multiple locations
We have presences in 3 continents now
24/7/365 Support
We have 24x7x365 On-site Staff with years of IT experience – Use our services with confidence!
Frequently Asked Questions
GreenCloud is a registered LLC in Delaware, USA. We have been in business since 2013, privately owned and debt-free. At GreenCloud we believe that the most important thing is customer satisfaction. With GreenCloud, you are not only a customer but also a member of our family, we do our business with our heart.
Definitely not! We own all of our hardware and network equipment with 24/7 in-house staff. We are a member of ARIN, APNIC and RIPE.
Your server will be provisioned within 24 hours, but in some cases please allow up to 3 days. Please ensure your billing information is accurate otherwise provisioning may be delayed by our anti-fraud systems. If you do not receive an email after payment, please check your spam/junk folder. You can also find a copy of any emails we have sent you in your Client Area.
GreenCloud offers 24/7 In-house support with average ticket response of 9 minutes. We are always here to help you!
You can pay for your orders using one of the following payment methods: PayPal, Credit/Debit Card, Alipay, Unionpay, Perfect Money, Bitcoin, BTC/BCH/ETH, Bank Transfer (USA) , Bank Transfer (UK) , Bank Transfer (VN), Bank Transfer (EU).
For some payment methods it might take longer for the payment to be cleared. The invoice will be updated as soon as the payment is received in our system. You can also contact us to check the payment status of your invoice.
Our verification process is required for new clients with payment methods such as Credit/Debit Card and PayPal. The additional verification is designed to ensure that there is no fraudulent activity on our platform. Each customer needs to verify only once per Credit/Debit Card or PayPal account.
Unfortunately due to the nature of the industry, we do not offer refund for dedicated servers once delivered. Please refer to our Terms of Service for full explanation.
You may reach out to us by submitting a ticket 24/7 or using the pop-up live chat option during our working hours, we will gladly assist you.
Our support team is available 24/7 for you. Our response average time is measured at 9 minutes only! Feel free to contact us for support, we will assist you as soon as possible.
If you cannot find the most suitable service for your needs, you may contact us for consultation.
Our services provided are unmanaged, which means that we take care of the physical server and its uptime only. We do not intervene in customers activities on the VPS and cannot support with software issues.
Available locations
GreenCloud serves our customer's 24x7x365, from over 150 countries across the world. With over 31 locations to choose from, we are where our customers need us to be.
Alternative content for the map